Breeders, Puppies & Older Dogs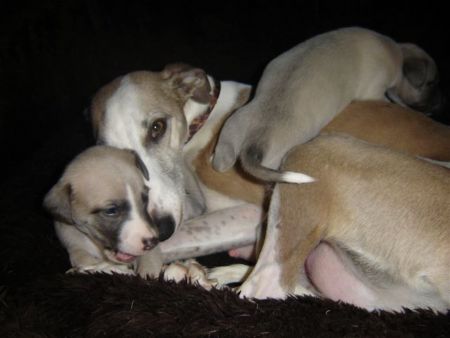 PUPPIES
Puppies aren't always available when you want them. It's a matter of when the girls come into season, and if it suits the owner to have a litter at that time. So if you are looking for a puppy, you might have to contact a breeder and put your name down for their next litter. Alternatively, you may wish to look interstate.
Most Club members are familiar with transporting puppies interstate, so if you are unable to visit your puppy and it's mother, request pictures and a video or mpeg of the litter.
Also, please ensure that any breeder you purchase a puppy from is registered with Dogs NSW or one of the interstate canine controlling bodies. Registered breeders are required to abide by a Code of Ethics which state we can't let a puppy go to it's new home before 8 weeks of age, the puppy must be microchipped, supply information and a diet sheet and a registration certificate.
Alternatively, many people don't want to go through the puppy stage and are happy to take an older dog, and some owners seek out an older dog for company for another dog, especially when a companion dog has recently passed away. When this occurs, we are happy to list details and a picture of any Whippet needing a new forever home.
A list of Club members (from various states around Australia), who breed, are listed at the bottom of this page. Please feel free to contact them to find out if or when they will have puppies or older dogs available.
**Please note some members are not listed here for personal reasons**
Contact Details
Rescue Officer




Email :

whippetrescueofficer

@gmail.com